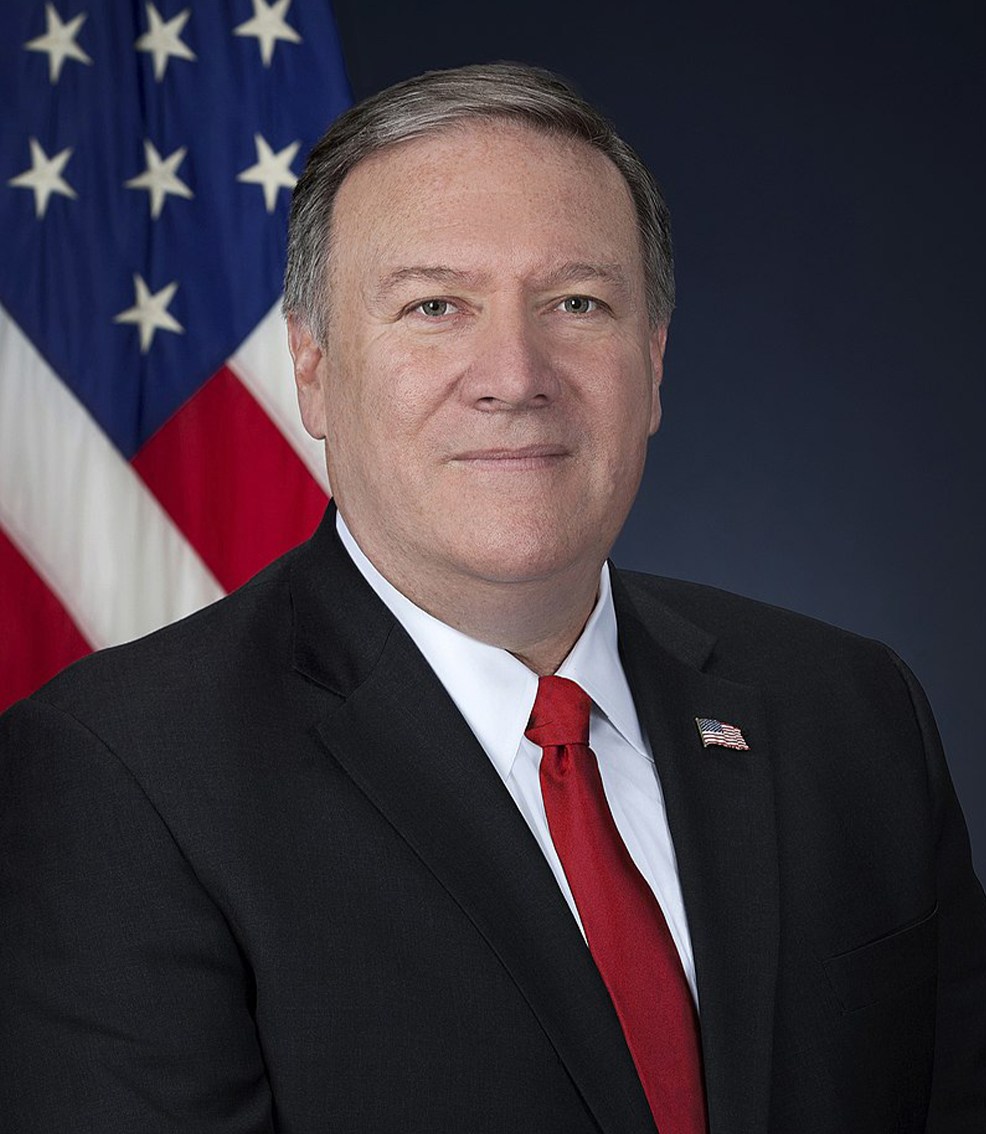 Michael R. Pompeo
Michael R. Pompeo served as the 70th United States Secretary of State from April 2018 through January 2021. He previously served from January 2017 to April 2018 as Director of the Central Intelligence Agency.
As our nation's most senior diplomat, Mr. Pompeo helped craft U.S. foreign policy based on our nation's founding ideals, putting America first. America became a massive energy exporter and a force for good in the Middle East, cementing real peace through the work of the Abraham Accords. Mr. Pompeo placed particular emphasis on renewing alliances with key allies, including India, Japan, Australia, and South Korea.
Mr. Pompeo's time at the State Department marked the end of naïve engagement with the Chinese Communist Party, pulling back the curtain shielding the egregious acts of the CCP that threaten American jobs and freedoms. He focused efforts on calling out and punishing perpetrators of attacks on basic human dignity in places like Venezuela, North Korea, Iran, Nigeria, China, and elsewhere. Mr. Pompeo also led a team that executed America's largest-ever global repatriation effort in the wake of the Covid-19 pandemic.
Prior to joining the Trump administration, Mr. Pompeo was serving in his fourth term as congressman from Kansas' 4th District. He served on the House Intelligence Committee, Energy and Commerce Committee, and the House Select Benghazi Committee.
Before serving in Congress, Mr. Pompeo spent a decade leading two manufacturing businesses in Wichita, Kansas. Mr. Pompeo founded Thayer Aerospace, a global supplier to the world's leading commercial and military aircraft builders, serving as CEO. He later became president of Sentry International, an oilfield equipment manufacturing, distribution, and service company.
After graduating first in his class at the United States Military Academy at West Point in 1986, Mr. Pompeo served as a cavalry officer patrolling the Iron Curtain before the fall of the Berlin Wall. He also served with the 2nd Squadron, 7th Cavalry in the U.S. Army's Fourth Infantry Division.
Once completing his active duty, Mr. Pompeo graduated from Harvard Law School, where he was an editor of the Harvard Law Review. Mr. Pompeo worked as an attorney at Williams & Connolly immediately following Harvard.
Mr. Pompeo now serves as a distinguished fellow at the Hudson Institute. In 2021, he founded Champion American Values PAC, supporting political candidates across the country who will champion the U.S. and its founding principles first.
Mr. Pompeo is originally from Orange, California. He is married to Susan Pompeo and has one son, Nick.
Rick Perry
Rick Perry is a former United States Secretary of Energy, serving under U.S. President Donald J. Trump from March 2017 to December 2019.
As the 14th Secretary of Energy, Rick Perry led an agency tasked with overseeing the United States' energy supply, nuclear defense capacity, and the 17 National Laboratories, home to many of the country's best scientists.
Prior to joining the Administration as Secretary of Energy, Perry served as the 47th Governor of Texas. As Governor of the Lone Star State, Perry championed conservative principles that helped Texas become America's economic engine.
Rick Perry is a veteran of the United States Air Force, having flown C-130 tactical airlift aircraft in Europe and the Middle East. He is deeply involved with supporting the active duty and veteran community.
Perry earned distinction early in his life as an Eagle Scout. He was one of the first in his family to go to college, earning a degree in Animal Science from Texas A&M University, where he was a member of the Corps of Cadets and a Yell Leader. He is a lifetime member of both the NRA and American Legion Post #75.
Perry married his childhood sweetheart, Anita, in 1982. They have two children, two beautiful granddaughters, and two handsome grandsons.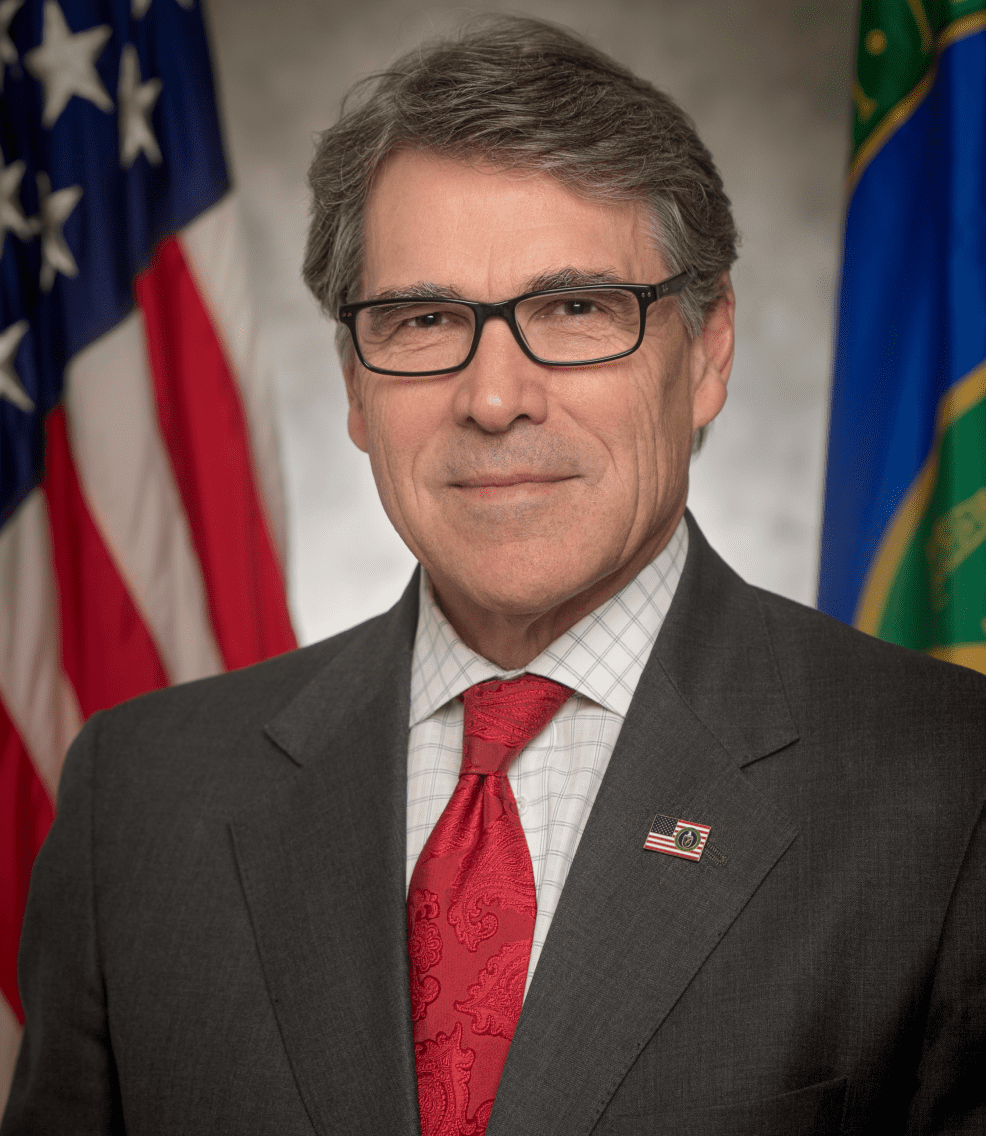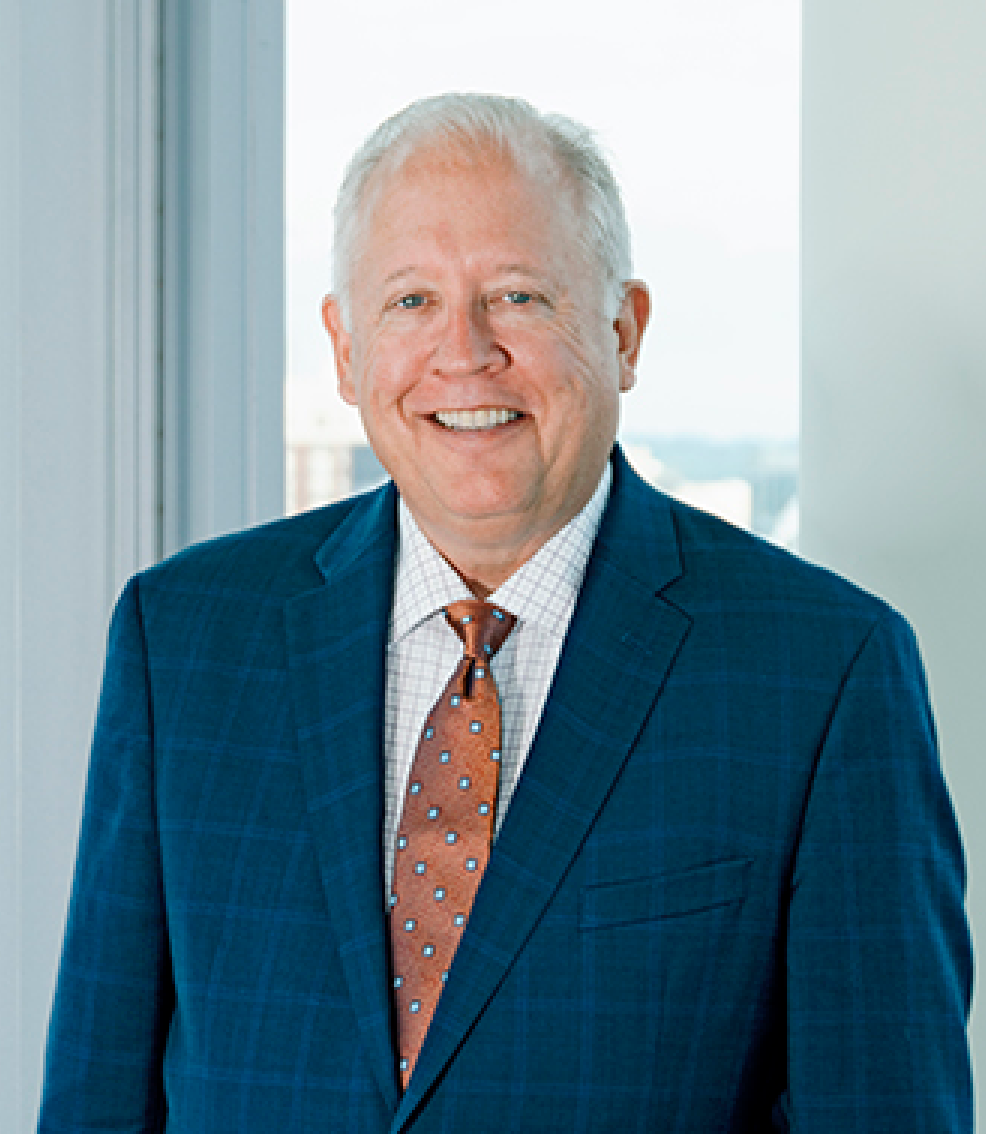 Ambassador Thomas A. Shannon, Jr.
Ambassador Shannon serves concurrently at Princeton University as the Co-Director of the Program in the History and Practice of Diplomacy and as the Charles and Marie Robertson Visiting Professor and Lecturer in the School of Public and International Affairs.
Previously, he served 35 years as an American diplomat.
He holds the personal rank of Career Ambassador, the highest rank in the U.S. Foreign Service.
He served as Under Secretary of State for Political Affairs (2016-2018), Counselor of the Department (2013-2015), and United States Ambassador to Brazil (2010-2013), among other positions.
He holds a M.Phil (1982) and a D.Phil (1984) in Politics from Oxford University, and graduated from the College of William and Mary (1980) with high honors and as a member of Phi Beta Kappa.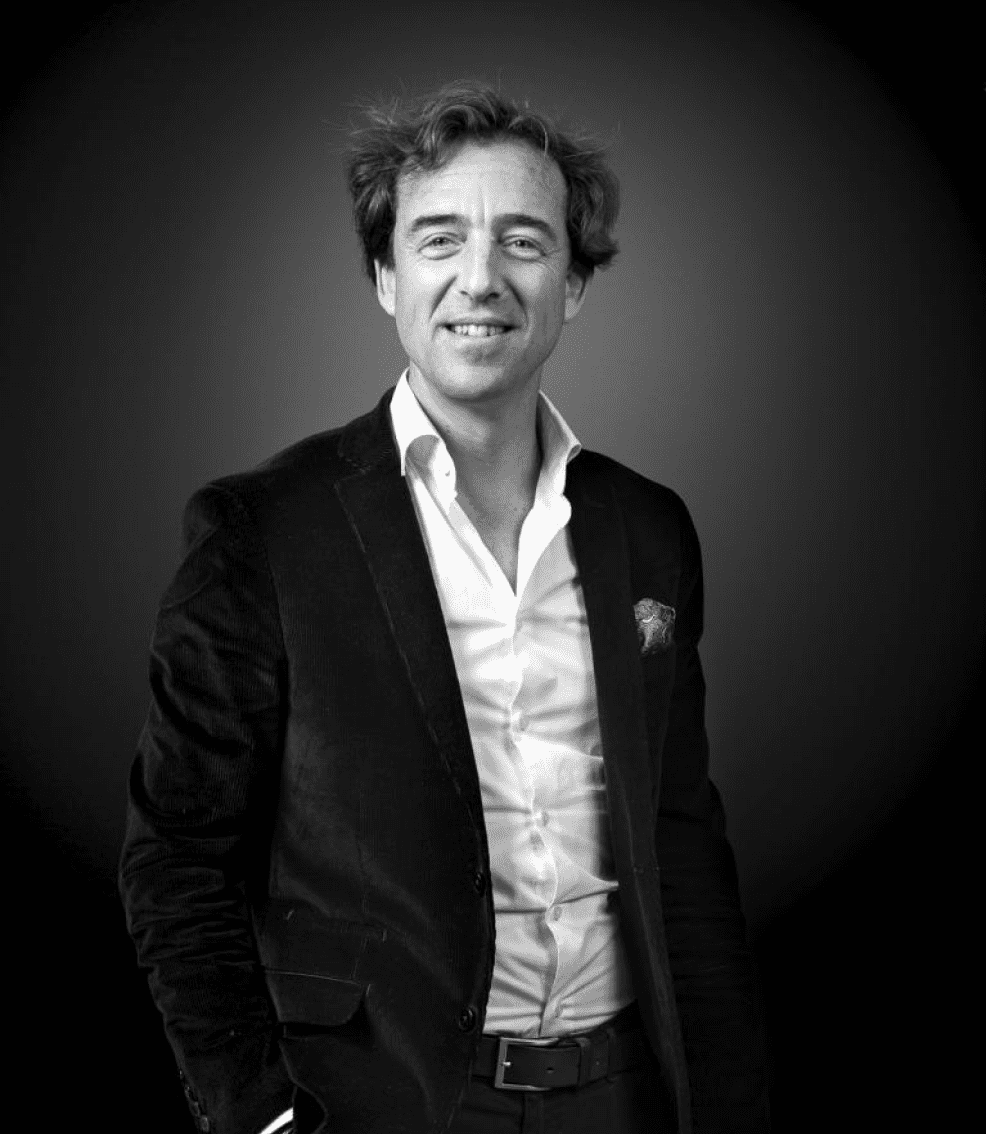 Carl-Christian de Habsbourg-Lorraine
Carl-Christian de Habsbourg-Lorraine is a managing partner of the asset management firm Alternative Gestion S.A. in Geneva.
He also sits on the executive board of the structured product broker Aurelys S.A.M. in Monaco.
He became in 2019 an international advisory board member of the exclusive gun manufacturer William Moore & Grey in London.
Carl-Christian serves since 2012 as member of the steering committee of the ESG fund Proclero SICAV in Paris.
From August 2013 to May 2018, he acted as a senior private banker at Compagnie Monégasque de Banque S.A.M. in Monaco.
Prior to this, he started his career in 2002 with the asset manager Triple A Gestion S.A. in Fribourg, Switzerland, progressively climbing the ladder to become partner, board member and CEO of the company.
Besides his career, Carl-Christian was Delegate for Switzerland of the Sacred Military Constantinian Order of Saint George from 2006 to 2020.
Belgian and Swiss national, he was born in France and holds a degree of International Business Administration from the Catholic University of Eichstätt-Ingolstadt, Germany.
He is a keen sportsman, enjoying race driving, marathons, ski touring and many more.
Carl-Christian is married to Estelle since 2007. They have five children.
Anton Rop
Mr. Anton Rop is the former Prime Minister of the Republic of Slovenia (2000-2004).
He is an Honorary Vice President of the European Investment Bank (EIB) where he served as Vice President from 2014 until 2017.
Previously, he served as Minister of Labour, Family and Social Affairs (1996-2000) and Minister of Finance (2000-2002).
He headed the preparations of Slovenia's Programme for joining the ERM II and adoption of the euro.
He also served two terms as a Member of Parliament.
Mr Rop holds a master's degree in economics.